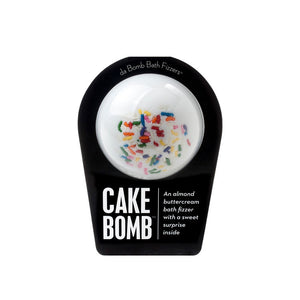 An almond buttercream bath fizzer with a surprise inside.
Have your cake and soak in it, too, with this fragrant fizzer. Hold it in your hand as it dissolves, because there's a surprise inside! This could be a small toy, charm, figurine, key chain or other item that coordinates with the name of the bomb itself. Perfect for adults and kids alike. (Everybody loves surprises.)
Approximate weight: 6.0 oz (This bomb is 2.75 inches in diameter and is about the size of a tennis ball.)
NOTE: The surprise inside this bath bomb is non-edible.