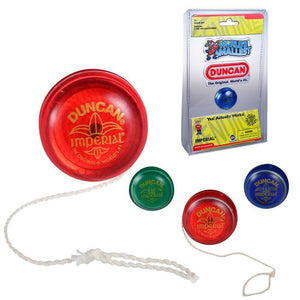 This miniature yo-yo will test your yo-yoing skills on a new level

Comes with fully functional plastic disks with a diameter of 1" allowing for an easy grip with knotted finger loop making it possible to master tricks

Learning tricks like walking the dog and around the world help to improve motor skills!

This is the Worlds Smallest Yo-Yo with all the fun and possibilities of a classic yo-yo

Styles may vary
Price is for single item. Multiple items shown. Each sold separately. Subject to availability. Color and styles may vary from time to time in store.